It's hard to choose when they're all this cute
Thanks to everyone who submitted photos for the #LVAHHowloween pet costume contest! We got some fantastic entries, but we've picked the winners. Here they are:
FIRST PLACE DOG: Pope Norman
Norman of MyMateNorman was totally on-trend this year with his Dog Pope costume (remember the Met Costume Gala's theme was also the Catholic Church!) and we couldn't resist.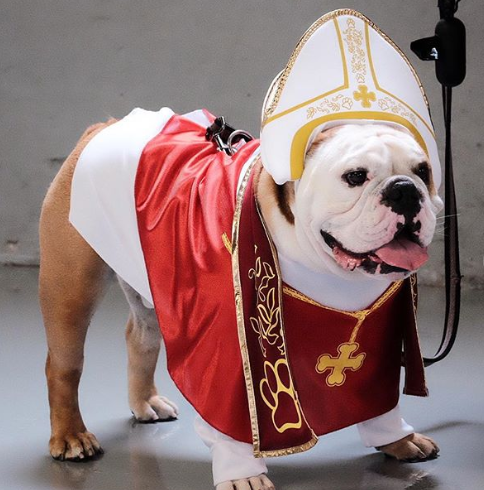 FIRST PLACE CAT: Pirate Charlee of the Liberty Caribbean
Pirate Charlee of the Liberty Caribbean wins first in the cat category, not just for the costume, but for possibly the best pose of the season. Because of course that's how cats would stand if they were pirates.
SECOND PLACE: Ellesmere the Toller
Anyone who lives, works, or even just walks through Liberty Village these days will appreciate Ellesmere the Toller's costume, representing "the infamous intersection in Toronto with condos going up on all four corners, with a total of eight cranes." And it's fitting that a toller would go for 'smart' over 'super-cute' when it comes to a costume.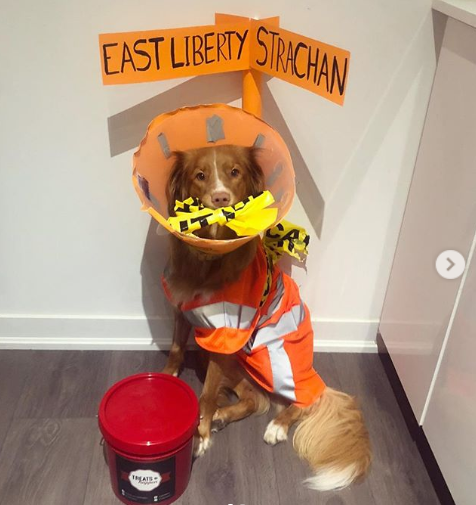 THIRD PLACE (tied)
We ended up with a few winners in third place – sometimes you just can't choose just one.
Lucy the Bulldog's spaghetti and meatballs costume was awesome, and even though she wasn't officially entered, we're awarding one of our third place positions, for both originality and execution.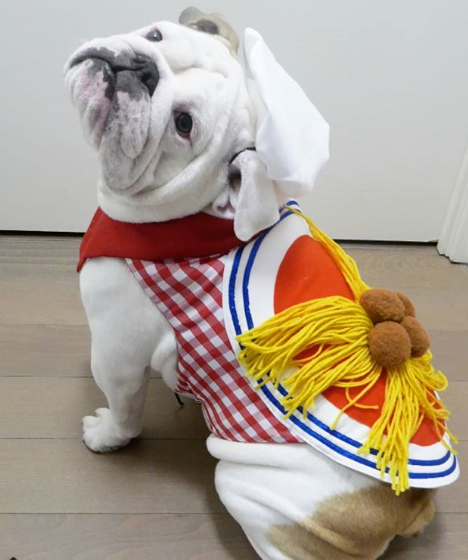 Loki the Pomsky gets a third place mention mostly because we loved the fire station Photoshop – that takes commitment to a concept.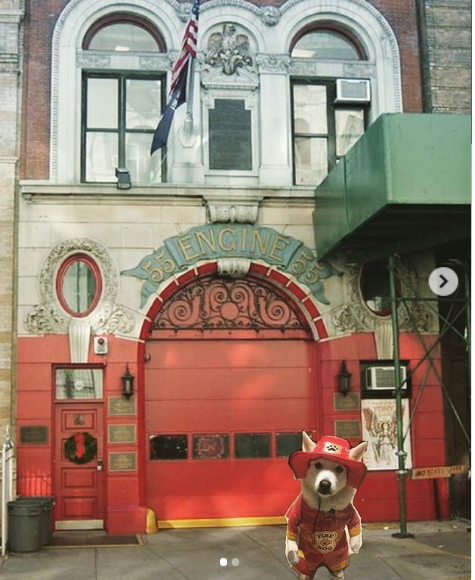 And of course Ruby the shih tzu and companions – because it turns out that with the right accessories, shih tzus really do look like ewoks.
PRIZES
1st PLACE: $100 of fancy veterinarian food
2nd PLACE: $50 of fancy veterinarian food
3rd PLACE: $25 of fancy veterinarian food
Congratulations to all our winners!
If your pet was one of the winners, please give us a call or just stop by the office to pick up your prize – we'd love to see our winning pets in person!