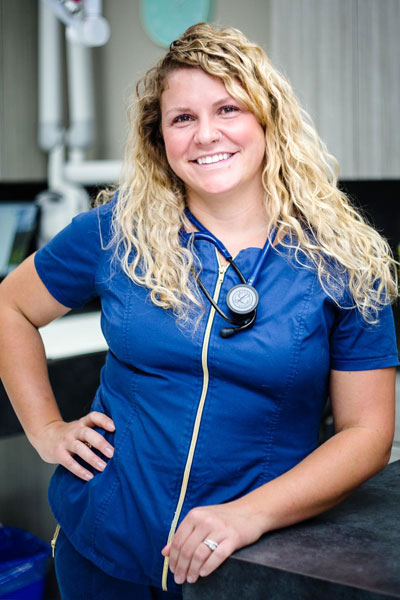 Renata
My name is Renata and I feel so lucky to be working with such a great team at Liberty Village Animal Hospital! I knew from a young age that I wanted to work with animals. Before I began my career as an RVT, I was obtaining a degree in the arts at University of Guelph. While at school, I started working at a veterinary clinic and have never looked back.
I have been an RVT for 10 years and have had some great opportunities and experiences to do amazing things with my career. I have worked in small animal hospitals all over the city of Toronto as well as having worked in emergency medicine and for Neurology referral services. I also have some experience in Wildlife as I spent three months working at a wildlife sanctuary in Thailand.
I am currently also teaching at Seneca College in the Veterinary Assistant Certificate Program, so you may only see me sometimes at the clinic!
In my spare time, I love to travel and work on home project/renovations with my husband. I love fostering dogs and volunteering with rescues and spay/neuter clinics. I like keeping active, trying new restaurants, going to the cottage and hanging out with my friends and family. I grew up and currently live in the East End of Toronto, but I love coming to Liberty Village – it's such a wonderful neighbourhood - lots of dogs and great people! What is not to love?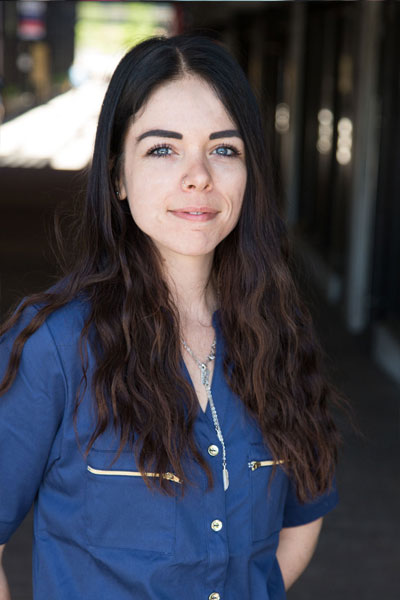 Shawna
My name is Shawna and I am so proud to be a part of the team here at LVAH! Originally from Prince Edward Island on the east coast, I relocated to Toronto in September of 2018 and I could not be happier here in my new home.
I am a graduate of Seneca College from their Veterinary Assistant program. Upon finishing my program, I joined the incredible LVAH team to help broaden my experience in the field of animal care, as well as to help your pets feel comfortable and secure during their visit to our hospital.
Outside of work I enjoy spending my time in nature and am passionate about environmental issues and doing my best to help keep this planet a beautiful place for ourselves, our pets, and all creatures that call this place their home.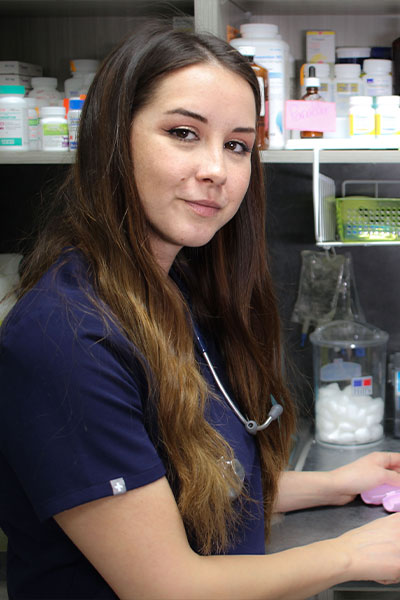 Frankie
My name is Frankie and I am so grateful to be working with the LVAH family! Liberty is such a great area, with the cutest dogs and the sweetest people!
My journey began in the field as an animal care attendant while studying at Sheridan College to become a Veterinary Technician. I have always had a soft spot for furry friends and it just seemed like a dream job to me. I graduated in 2017, shortly after I became Registered and started working as a proud RVT. Throughout my time in the field I quickly realized that one of my favourite parts to my job is anesthesia. Being a part of each pets anesthetic procedure and ensuring they are cared for and monitored closely brings me utmost joy!
Recently I have just started fostering pets, and I am very happy to help keep them comfortable while in transition to there forever home. I do not have any pets currently, just waiting for the right one to steal my heart. Outside of work some of my favourite activities are hiking, camping, and picnics. Basically anything I can do while being under the sun!